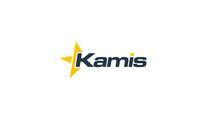 Senior IT Project Manager
Description
IT Project Manager
The IT Project Manager for the Security organization is responsible for the planning and execution of IT projects that includes any and all phases of the project life cycle while incorporating the system development life cycle. The Project Manager is accountable for delivering projects on time, within budget, and with high quality. IT Project Manager will work closely with the business teams and various IT functions (e.g. IT Business Partners, Solution Delivery Managers, Architects etc.) to deliver on various business transformation initiatives.
Job Duties & Responsibilities.
Drive proper project chartering and setup.
Facilitate the definition of the project scope, milestones, tasks, deliverables and resource requirements. Identify necessary management structures for projects and secure the management involvement required.
Estimate project costs and manage the budget (includes related scope control).
Establish a communication strategy in partnership with business and IT sponsors and effectively communicate project related information to team members, IT management, and customers throughout the project life cycle.
Keeps user experience in the forefront of all user-facing projects. Work with technical teams and business teams when developing technologies and communication plans to provide an optimal end user experience.
Drive project management processes (including scope, schedule, risk, issue, resource, and budget management).
Develop and maintain project plans, status reports, risk and issue logs, budget/ongoing project forecast of resources and materials and other project related artifacts.
Ensure that assigned projects are conducted in compliance with all department standards, policies, and guidelines.
Efficiently identify and resolve project issues.
Escalate issues that require executive attention.
Responsible for managing and preparing the IT portfolio status report and dashboard
Track project metrics (for example, schedule variances and customer satisfaction) to drive effective project execution.
Continually identify, prioritize and mitigate project risks.
Perform team management, driving motivation, collaboration and performance.
Oversee and control any external resources contracted to the project.
Manage vendor relationships and drive deliverables to meet target dates.
Ensure business inclusion throughout the management of the project schedule, project decision making, training, etc.
Requirements
Minimum 6-8 years' experience in Business Transformation program and/or project management.
Demonstrated project management skills, with proven track record of leading broad, complex and/or strategic projects combined with the ability to execute at tactical project-level activities and tasks.
Strong understanding and appreciation of business process and pain points in the security, data privacy and protection, and other security-related capabilities
Strong understanding of Security, Privacy and Data Protection applications
Demonstrated experience with assessing, rating, prioritizing and managing IT/Business projects portfolio in biotech and/or pharmaceutical industry In-depth knowledge and experience building and motivating teams, with stakeholders at all levels of the organization
Broad business acumen and understanding of software development processes, outsourcing and off-shoring.
Proven experience working effectively in a matrix organization and ability to collaborate effectively across geographies Integrate process, people, quality and commitment-centric approach to getting work done.
Drive for high quality and ability to collaborate with other stakeholders to achieve high goals Ability to work with different cross-functional stakeholders to establish and ensure a reliable and productive working relationship
Good written and oral communication skills including capacity to comfortably interface with senior leaders, including executive staff. Strong negotiation skills and ability to influence.
Preferred Qualifications Bachelor's degree Business Management and/or Information Technology management, or equivalent PMP certification, or equivalent LI-BD1