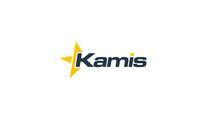 OpenShift Container Infrastructure Consultant - Remote/Travel
Description
Kamis is searching for an independent consultant to support OpenShift project delivery to enterprise clients for the professional services organization of a large and respected company.
Candidates should be independent consultants that live near a major airport. Clients sites are within the United States. The consultant will be based remotely and traveling to the sites as needed.
Consultant focused on container infrastructure. In this role, you will take part in our regional consulting operations or Platform-as-a-Service (PaaS) and DevOps practices. You'll work on the customer site, drawing from your experience in the implementation of automated container platforms, deployment pipelines, and cloud-ready application architectures.
As a Senior Consultant, you will implement next-generation cloud infrastructure and delivery workflows on large-scale container platform clusters using Java, Node.js, Docker, Kubernetes, Ansible Automation, Linux, and OpenShift.
Primary job responsibilities
• Implement automated and containerized cloud application platform solutions
• Focus on infrastructure concerns including networking, storage, virtualization, security, logging, monitoring, high availability, and system resilience
• Learn new technologies quickly, including topics like container orchestration, container registries, container build strategies, cloud storage, and software-defined networking (SDN)
• Help other consultants learn DevOps and container technologies and processes
• Apply new technologies, frameworks, or methodologies to container platforms
• Demonstrate technical leadership in container platforms and cloud application solutions by implementing complex, large-scale container platform solutions
Requirements
Required skills
• 5+ years of technology experience like consulting, operations, development, and related internships
• 3+ years of experience with Linux system administration
• 2+ years of platform scripting experience with the Ruby, Python, or Go languages
• Experience implementing a continuous integration (CI) or continuous development (CD) pipeline
• Expertise with Ansible Automation is a plus
Benefits
Hourly rate in the $100 - 200/hour range dependent on overall background and specific experience on OpenShift project(s).