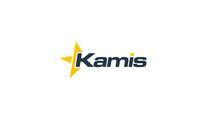 Process Engineering Manager
Description
We are seeking a talented and experienced engineering professional for our Process Engineering Manager role . This critical role within our organization leads a team and is responsible for developing, recommending, and implementing improvements to production processes, methods, and controls.
The Process Engineering Manager will lead the drive to new performance levels and efficiencies and work closely with plant leadership.
Additional responsibilities include directing and supporting team, providing direction on projects involving root cause analysis and process improvement, and focusing on improvement of equipment performance.
Requirements
To excel in this role the successful candidate will possess:
Bachelor's degree in Engineering
Black Belt
10+ years manufacturing experience in dynamic, continuous manufacturing environments.
Must have demonstrated experience as a key contributor to the operational turnaround of unstable manufacturing environments.
Superb mechanical aptitude, understanding of manufacturing processes and technologies
Demonstrated experience leading and managing in Lean Six Sigma environments are critical for success.
Benefits
Excellent Health and retirement benefits