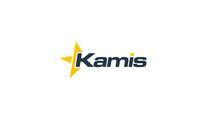 Healthcare Billing Specialist
Description
Healthcare Billing Specialist
Experienced Billing Specialist to work on a team to submit claims, post payments & adjustments, rebills, EDI claim submissions, auditing claims, etc.

Responsibilities:
Work collaboratively to determine billing inconsistencies, workflow discrepancies, and develop work plan for correction.
Work collaboratively to clean claims prior to batching.
Prepares and submits claims to insurance companies and third party payers such as Medicare, Medicaid, MCOs across 20+ states.
Process denied claims.
Prepare client invoices and monthly statements as needed.
Obtain and post payments through EOBs or 835 electronic files.
Understand how to read and interpret EDI files.
Consistently apply Best Practice workflows for pre-billing, batching, and posting.
Maintains confidentiality; adheres to all HIPAA guidelines/regulations.
Other Duties as assigned
Requirements
Qualifications:
Previous medical billing experience along with knowledge of billing related reporting; 3 - 5 years' experience in health-care billing & collection practices (or advanced degree in Healthcare Administration, etc plus one or more years of relevant experience).
Experience working with medical payers such as Medicare, Medicaid, commercial insurances
Working knowledge of medical billing systems/software.
Experience with Medicaid's State Eligibility Systems (various states).
Working knowledge of CPT and ICD-9/ICD-10 coding systems; Coding certification preferred.
Requires up to 50% - 60% Travel for the role
BA/BS preferred
Benefits
Direct/permanent position. Salary + great benefits.