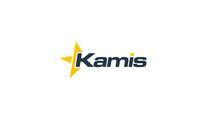 Application Support Technician
Description
DUTIES AND RESPONSIBILITIES
Act as a liaison to staff and a technical subject matter expert for the company's core business applications.
Provide end-user support, training, troubleshooting and documenting the IT business process and procedures.
Develop a full understanding of the range of customer relationships and provide phone, online and in-person support to end-users (both internal and external) on the use of the enterprise applications.
Administer user accounts for all enterprise internal and cloud applications.
Research and resolve application features and issues.
Provide timely follow-up and status reports to staff on all issues and inquires throughout the resolution process.
Provide training to the end-users on the use of enterprise applications.
Proactively monitor all applications and identify and escalate to management regarding potential issues or problems.
Under manager's supervision, assist with enhancements, upgrades, patches and testing of applications according to established change management processes and procedures.
Assist with review of business processes and recommend changes that will improve efficiencies and best business practices.
Assist in developing and implementing data entry standards and guidelines; ensure adherence to these standards of the organization.
Assist in providing general IT end-user desktop support as needed.
Maintain all software licenses in ITSM.
Manage relationships with external software support contractors for enterprise application Tier 2 and Tier 3 support.
Assist with other technology projects on an as-needed basis.
QUALIFICATIONS
Well-developed interpersonal skills and the ability to work affably and productively in teams.
Proven track record of excellent customer service and professional client interactions.
Experience in applying in-depth technical support and detailed product knowledge to resolve software issues in a customer support organization.
Ability to work independently and exercise good judgment with minimal supervision.
Excellent customer support skills and service orientation.
Excellent written and verbal communication skills.
Strong process and documentation skills.
Detail oriented with ability to multi-task.
May require occasional overtime and flexibility to work outside of normal business hours.
EDUCATION, CERTIFICATIONS AND/OR EXPERIENCE
Bachelor's Degree in Business or Technology related field or equivalent work experience.
Minimum two years' experience working in database/applications support in a production environment.
Experience with accounting and ERP systems.
Experience with EDI and transaction processing systems.
General understanding of relational database concepts, principles, structures and applications.