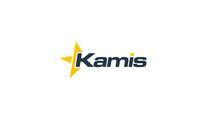 Description
Seeking a consulting Project Coordinator for a leading non-profit in DC. This work site is Metro accessible! Candidate should have experience within an IT environment.
DESCRIPTION:
Someone who can help coordinate logistics, meeting details, and liaison internally and as well as externally with stakeholders. The majority of work will be assisting the project team that is involved in developing a competition management system. The firm developing this is in Australia and we utilize Smartsheets in terms of project management, scheduling, etc.
Attention to detail and handling multiple relationships will be key.
Although this position will start out consulting there is always an opportnity to lead to full time, perm in the future.
Requirements
*Must be presentable and have strong verbal and written communication skills. Also, a Bachelor's degree and any non-profit experience would be nice to have.
LOCAL CANDIDATES ONLY!