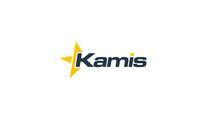 OpenShift Cloud Software Engineer - Remote/Travel
Description
Kamis is searching for an independent consultant to support OpenShift project delivery to enterprise clients for the professional services organization of a large and respected company.
Candidates should be independent consultants that live near a major airport. Clients sites are within the United States. The consultant will be based remotely and traveling to the sites as needed.
OpenShift Software Engineer – Openshift Cloud Functions
Participate in projects rolling out Function-as-a-Service (FaaS), serverless architecture solutions, and services based on the Google Knative project. In this role, you will focus on developing a Function-as-a-Service (FaaS) platform on top of Knative.
You will work with the Knative project and the middleware portfolio focusing on services running on top of our an OpenShift platform. You'll need to have the ability to think creatively and adapt to rapid change and a willingness to learn new things.
Primary job responsibilities
• Define and implement serverless strategy, owning design decisions and development of Knative and OpenShift Cloud Functions components
• Provide complex contributions to upstream projects revolving around Kubernetes
• Help other projects integrate with serverless architectural patterns
Requirements
Required skills
• Hands-on OpenShift experience
• 5+ years of software development experience in an enterprise environment
• Experience with several and expertise in a few languages like Java, Go, Node.js, and Python
• Working proficiency with tools like Git, GitHub and pull requests, JIRA, Slack, Kubernetes, Docker, Linux, and continuous integration (CI) systems
• Experience with other cloud vendors and technologies, particularly IBM Cloud Functions, Amazon Web Services (AWS) Lambda, or Google Kubernetes Engine (GKE) is a big plus
Desired skills
• Working knowledge of containers and a wider Kubernetes ecosystem including Knative
• Experience with OpenShift Container Platform and Operator Lifecycle Manager (OLM)
• Record of contributions to existing open source projects and communities
Benefits
Hourly rate in the $100 - 200/hour range dependent on overall background and specific experience on OpenShift project(s).