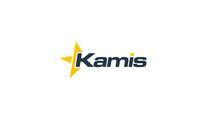 Description
METRO ACCESSIBLE LOCATION IN ALEXANDRIA, VA
Position description: This person will work with the Data Manager with oversight from the Study Associate Director to provide data and some administrative support. This temporary staff person would help with the current backlog of data team related tasks required to be completed ahead of an upcoming clinical study.
List of responsibilities/duties:

Data support
1) Manual curation and data entry in EDC of Study genomic data
4) Draft predictive report logic for Study abstracts and manuscripts publication for estimating timelines
5) Gain understanding of Study protocol to complete deliverables
6) Support EDC form version and protocol amendment updates through attending testing sessions
7) Support EDC transition from Syapse to Medidata through attending, participating in Medidata testing sessions and documenting and/or compiling findings from QC sessions
Admin support
8) Update Study private website with relevant study documentation
9) Participating in study-specific ad hoc requests and meetings, as required and
10) assisting with documentation and organization of study related materials, as needed.
Qualifications:
1) BA/BS degree or equivalent experience and training preferred
2) Minimum 1 year of data entry experience (not necessarily in a science/research setting as training will be provided)
3) Experience working with electronic data capture systems a plus
4) Intermediate skills and comfort level in standard MS Office applications.
Interview process: phone interview with hiring manager and writing exercise after the call
Assignment length: six months (January-July)
Hours per week: 37.5