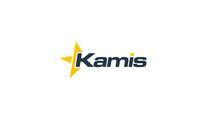 Mechanical Product Design and Analysis Engineer
Description
... The Mechanical Product Design and Analysis Engineer will share production launch responsibilities with a multidiscipline cross functional launch team following the company's Design for Six Sigma process. In addition to the design and analysis responsibilities program management using MS project and critical path management is an essential tool used in this position.
Requirements
BS or MS Mechanical Engineer from an accredited college or university. All others need not apply.
(3-7) + years of experience desired. Exceptional recent college graduates will be considered.
Proficient in SolidWorks CAD and simulation (Motion/FEA). If experienced in another CAD package would have to be willing to learn SolidWorks at a rapid pace with formal training.
Familiarity in manufacturing processes not just related to the injection molding processes such as: Powdered metal, metal stampings, machining/milling, and turning for the purpose of making knowledgeable design decisions related to cost and method of manufacture.
The Ideal Candidate (In addition To the Aforementioned):
The candidate is well versed in the basic design process including: Effectively capturing the voice of the customer and cascading requirements into engineering specifications, subassembly features, components features, and print specifications.
Formal project management using MS Project or similar tools/methods.
Familiar with continuous improvement tools such as: Lean Manufacturing, Six Sigma, Design for Six Sigma, and Shainin technical problem solving strategies/methods.
Analytical in nature and has demonstrated use of state of the art analysis tools such as: FEA, DOEs, reliability methods, testing, etc… in the design process to minimize risk and maximize the value of a product to the end user.
Comfortable, professional, and poised in direct contact with Fortune 500 customers in the medical, automotive, business equipment, and beverage industries.
Demonstrated experience and understanding of product launch quality protocol and pre-production part approval processes related to the medical and/or automotive industries.