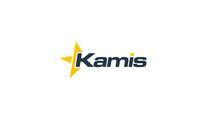 Description
Assures acceptability of products, traceability and accuracy of documentation. Performs various analytical auditing, inspection and product support duties. Responsible for new tooling and component inspection, corrective actions, continuous quality improvement and gaging instruments. Works closely with quality functions and departments to reduce the variations in companywide processes and to assure quality products to meet all customer requirements. Substitutes in the absence of the QA Director.
Requirements
· Thorough knowledge of quality assurance policies, inspection procedures and techniques, measuring equipment re lated to tool evaluation and product layout inspection, statistical analysis.
· Knowledge of the principles of molding, SPC, Kaizen, PPAP, APQP, ISO 9001 audits, ECN, PGA, GD&T, CMM and VMM machines, computer applications, special processes, machining and plastic molding injection.
· Excellent math skills and understanding of Statistics as they apply to measurement.
· Good written and verbal communication skills, computer skills (Words, Excel, Outlook, etc...)
· Good problem-solving skills.
· Proficient in Blue Print interpretation and full understanding of GD&T.
· Ability to work with minimum supervision and to work cooperatively with others in stressful situations. Teaching others is a key part of this job to improve performance.
· Ability to maintain accurate records and document data.
· Understands and utilizes many automotive tools, Control Plans, PPAPP process, Gauge R&R, Capability Studies, PFMEA's.
· Understanding of Gear Data and measurements is a plus.
· Ability to write IQ, OQ and PQ Medical Protocols and Reports.
· Ability to write and pull together PPAP Reports for Customers.
· Ability to understand, modify, recommend and improve measurement techniques as they relate to inspection or lab measurements.
· B.S degree in Quality or Mfg. Engineering plus 10 years of related experience in manufacturing, plastic molding or equiv alent.