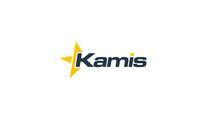 Description
Radio Frequency Engineer for Navy projects. Candidates must have the ability to pass a thorough background check in order to obtain a Secret Clearance. Candidates with current or expired clearance desired.
Junior/Entry level RF Engineer to join our team providing technical and engineering support to the Naval Surface Warfare Center.

Selectee will conduct electromagnetic environment (EME) and radio frequency (RF) assessments of DoD surface vessels, submarines, and shore facilities for hazards to ordnance, personnel, and fuel.
Position requires worldwide travel to measure EMEs, analyze data, conduct research, and develop technical reports that provide operational guidance for Fleet personnel.
Selectee will utilize test equipment such as spectrum analyzers and RF field meters.
The Engineer will be required to work atop towers and ship masts.
Requirements
BS Degree (Preferably in Electrical Engineering, Engineering Technology, Physics, or Mathematics)
Equivalent military training and/or work experience in the RF, Radar Systems, and/or electrical engineering fields may be considered.
Worldwide travel approximately 25% (typically 1 week per month).
Must have ability to obtain SECRET clearance. Current or expired clearance desired.

Desired

Previous experience with Radar Systems, Communication Systems, Ordnance, EM Field Measurements and Testing.
DOD or Radar/ Ordnance experience strongly preferred.
Amateur radio license also a plus.
Benefits
Direct, permanent position. Salary in the 50-55K range + full benefits.