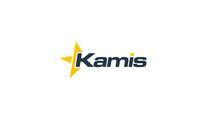 Description
UI/SPA Developer: The UI Developer must have demonstrated experience developing Single Page Applications with a toolbox to include technologies such as Angular 2, TypeScript, ECMAScript 6, Ionic, Cordova/PhoneGap, Bootstrap, Sass, Babel, Less, React, Rest APIs, WebSockets, and Responsive UI Design. Candidates must have a strong understanding of Web UI Architecture.
Requirements
Government contract in the Ft. Lauderdale area. Candidates must be US Citizens able to work 100% onsite. A security clearance is not required, but prior government experience is a plus. All candidates should expect a background/reference check. Pay is hourly, W2 or 1099, in the market range, based on experience.
Benefits
Contract duration is expected to be 6-12 months with possibility of extension. No travel or relocation expenses will be provided, but non-local candidates will be considered if you (a) have a history of traveling to projects and/or (b) have friends/family in South FL.