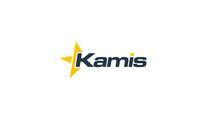 Description
Desktop Support Engineer
We are searching for an experienced Desktop Support Engineer with a strong Windows/SCCM background and experience with automation scripting.
Key Responsibilities :
Develop Windows Desktop images for automated deployment and manage patching/software releases to desktop systems using SCCM 2012
Deploy approved release packages and break-fix solutions and provide day-to-day support.
Provide on-call after hours support on rotation.
Use software tools and custom scripts using PowerShell to automate processes and improve operations.
Implement new technologies in the user's environments.
Requirements
IT education (Bachelor's degree preferred) plus 4 - 8 years of relevant experience depending on degrees, certifications, etc.
Experience designing, testing and maintaining Windows Client Imaging infrastructure.
Experience using SCCM for application packaging and distribution
Experience patching Windows OS using device management tools.
Experience managing and troubleshooting Active Directory, Group Policy, WMI, Microsoft office including O365 plus common hardware, software, networking, peripherals, etc.
Knowledge and experience with scripting tool such as PowerShell, Visual Basic etc.
Benefits
Contract to hire. Salary in the market range based on experience. Great company with growth opportunity.