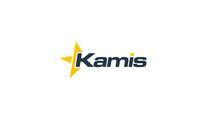 Description
Manages new tooling projects and programs from receipt of customer order through customer approval. Responsible for the processes, resources, and process adherence that enables us to achieve measurable objectives in quality, delivery, and financial performance for all global tooling development projects. Also
responsible for project deliverables by working closely with customers, suppliers and manufacturing to meet all customer requirements. Addresses project issues with suppliers and customers and resolve to mutual satisfaction.
Requirements
1. 5+/- years' experience in a plastic injection molding/tool making environment
a. Understanding of the design and build of plastic injection parts and molds, injection molding and related inspection/quality documentation processes.
2. BS degree in Engineering (or related discipline) or education/experience equivalency.
a. Understanding of Lean manufacturing concepts
3. Demonstrated expertise in project planning and related tools (MS Project, Smartsheet, etc.)
a. PMP certification or equivalent preferred
4. Ability to operate globally with particular focus on collaborative projects with our partner in China and Chinese tool design and build suppliers
5. Leadership and facilitation of the business and team
a. Modeling principle-based leadership style: direct, motivate, develop and retain outstanding teams
b. Crisis management and recovery
c. "Whatever it takes" attitude
d. Hands on, analytic, strong communication and leadership skills