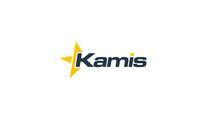 Senior Software Developer - Scala
Description
We are looking for a versatile, battle-hardened back-end Scala software developer to join our growing team. Here you will focus on building and maintaining enterprise web-based applications. Though we primarily use Play Framework (Scala) to write back-end code, and Backbone.js for the front-end of our applications, you'll be expected to be capable of working with other languages such as Ruby, PHP, or C#, if needed. You must be available to work alongside our team in our Connecticut office.
Responsibilities include:
· Taking specifications from the project management team and writing the code to develop advanced, secure web applications
· Working well within our team and occasionally providing feedback on client projects
· Participating actively in team meetings and collaborating on planning, development, testing and deployment
· Learning independently to advance individual and team knowledge
· Writing well documented, functional code that can pass testing procedures
· Utilizing our project management platform to communicate project progress and complete assignments on schedule
Requirements
· 5 – 10 years of programming experience with an object-oriented or functional programming language, such as Scala and/or Java.
· Desire to learn Scala if you do not already know it
· Mastery of SQL and relational databases (MySQL, PostgreSQL, etc.)
· Proven experience developing applications using MVC frameworks
· Expert-level experience with source control tools (git)
· Comfort with the command-line
· Ability to learn new programming languages and concepts quickly
· Familiarity with cross-browser compatibility and web standards
· Ability to work independently, perform under pressure and adapt to change
· Excellent organizational, planning, and prioritization skills
· High level of concern for quality of client deliverables and a high level of integrity
· Preference for test-driven-development (TDD) practices emphasizing well-written unit and integration tests specifying system behavior
· Experience with the Agile development methodology
· A knowledge of security best practices in web software, especially preventing CSRF, XSS, and SQL injection attacks
· Experience with custom Salesforce development and integrations is a plus
Benefits
Competitive compensation including bonuses, profit sharing and generous vacation