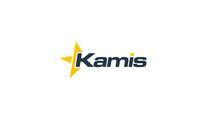 BI (Business Intelligence) Developer
Description
This position is responsible for developing and supporting Business Intelligence systems for all application software, and to provide support for the end-users.
Essential Functions:
Design SSIS Packages to transfer data from flat files, ftp, or other means to SQL Server using Business Intelligence tools.
Extensively using SSIS transformations such as lookup, merge, derived column, data conversion and aggregate etc.
Writing T-SQL queries, Store Procedures and using them to build packages.
Cube creation using MS SQL Server Analysis Services (SSAS).
Responsible for developing Business Objects Universe Designs, Database Design and Administration functions for Business Intelligence.
Coordinates the testing and implementation of business Intelligence systems.
Work closely with end users to identify requirements for new systems and customizations.
Initiates the change control process for any and all changes to Production systems.
Develops and implements end-user tools for accessing Data Warehouse.
Develop, implement and maintain documentation.
Recommends new information systems solutions to management.
Provides end-user training.
Performs additional duties or assignments as required by management.
Requirements
Qualifications:
Bachelor's degree in Computer Science, MIS or equivalent.
2+ years of Data Warehousing and SQL development with SQL Server 2008/2012/2014.
Working knowledge utilizing Microsoft ETL/data integration tools (SSIS and T-SQL scripts).
Demonstrated SQL skills with extensive experience in developing stored procedures, views, functions, triggers, and advanced logical methods.
Working knowledge of Microsoft BI Suite includes SSAS, SSIS & MDX.
Working knowledge of Microsoft suite of products, including Word, Outlook, and Excel.
Knowledge of SAP Business Objects, Design Studio, Mobile, and Analysis products a plus.
Benefits
Salary
Bonus
Pension
401K
Healthcare