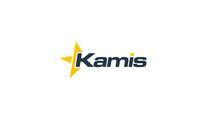 Description
Summary
Responsible for tool design quality and integrity. Directs all tool design activities in support of tool production and as directed by management. Establish tool estimates and lead times and measures performance against cost.
Essential Duties & Responsibilities
1. Design complex injection molding molds up to class 101 containing combinations of Hot runners, 3plt, stripper plates, cams, hydraulic cores, etc...
2. Responsible for the review and approval of tool designs and OTD of such from internal and external customers
3. Responsible for the tooling file structure and revision management
4. Primary source of tool design and full mold builds
5. Assist Sales and Engineering with customer relations regarding tool designs
6. Some domestic traveling may be required
7. Responsible for Tooling estimates
8. Order mold frames and mold components after design review (Steel will be the Tool Room Leader's responsibilities)
9. Review and provide tool modification instructions to the tool room.
10. Evolve current standards and systems while developing new ones.
11. Maintain the tool design manual and update as necessary
12. Support change and restructuring
13. Provide any additional tooling support as deemed necessary by the Director of Tooling
Other Duties
* Meet objectives established yearly
* Attend any training needed to keep competitive within the position and tasks.
* Follow and meet all company Policies and procedures
* Maintain excellent communication within internal and external customers
Requirements
Qualifications
*Graduation from High School or trade school and completion of apprenticeship training as tool maker. College Degree is a plus
* 8 years of tool/mold fabrication to close tolerances including 3 years of CAD/CAM 3‑D programming and 3‑D tool and part model designing experience. 2 Years of supervisory experience or equivalent.
*Considerable SolidWorks knowledge and ability to perform CAD programming and designing of 3‑D tools, part models. Pro‑E is optional
* Proficient with MS Office, Excel, Word , Outlook
* Experience and working knowledge of Hot Runner designs
* Experience with Mold Flow designs
* Thorough knowledge of tool/mold fabrication to close tolerances
* Considerable knowledge of injection molding and advanced blue print reading
* Ability to meet performance standards and scheduled deadlines
*Ability to supervise other skilled personnel with tooling design
* Proficient with Measuring equipment