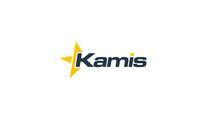 Description
Supervise technicians handling the repair and preventive maintenance of industrial and production equipment including injection molding machines. This is a "hands on" supervisory position.




Lead Technician, Manager or Supervisory role with solid experience implementing and managing preventive maintenance programs.




Coordinates, arranges and supervises the completion of corrective and preventive maintenance of plant equipment.in accordance with company safety procedures.

Organizes, determines, leads, and coordinates projects from initiation to completion, including scheduling. Assures that major equipment and furnishings are maintained in a safe, operable condition. Arranges replacement components or notifies management of the need to replace. Works with all departments to schedule projects and/or develop project scope Coordinates all PM/TPM activities with plant supervisors.
Requirements
Requirements

10 years' experience with Manufacturing or Production Equipment / Machinery maintenance

Minimum 5 years' experience leading a team of technician repairing, troubleshooting and maintaining plant machinery / equipment

Solid background with preventive maintenance programs

Background with injection molding or other plastics