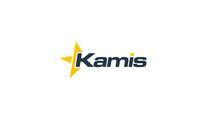 Description
As part of the Quality Department, a CMM Programmer/QualityTechnician is responsible on the assigned shift for all Quality related activities and tasks required for all plant products and sub-components in close collaboration with operators. • Routine product testing requirements (e.g. CMM, gauging, weld verification, mechanical properties, etc.) • Assist in job setup and product layout inspections to ensure first-off material is good • Oversee or contain the non-conforming product created during the shift • Participate in problem solving activities • Perform receiving inspection on shift • Create, maintain and file lab and testing records • Conduct simple device calibration/verification activities, and assigned production gauge audits • Writes or updates work instructions as needed • Writes or update Quality Alerts as needed
Requirements
Qualifications

Thorough knowledge of quality assurance policies, inspection procedures and techniques, measuring equipment related to tool evaluation and product layout inspection, statistical analysis.
Knowledge of the principles of molding, SPC, Kaizen, PPAP, APQP, ISO 9001 audits, ECN, PGA, GD&T, CMM and VMM machines, computer applications, special processes, machining and plastic molding injection.
Proficient in Blue Print interpretation and full understanding of GD&T.
Understands and utilizes many automotive tools, Control Plans, PAPP process, Gauge R&R, Capability Studies, PFMEA's.
Understanding of Gear Data and measurements is a plus.
Good Problem Solving skills
Operate computer, all types measuring equipment, CMM and VMM machine, visual measurement machine with computer system and probe capability and office equipment ‑ copier, fax, phone, etc...
All types of basic gauges like comparators, plug, thread, height gauge, indicators, micrometers, calipers, torque gauges and other.
Calibration gauges and use of software program to record results and track calibration cycles.
Gear checker measurement system.