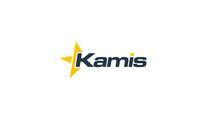 Sr. Linux Consultant - JBoss, EAP, HornetQ
Description
Sr. Linux Consultant needed with specific experience with JBoss, EAP and HornetQ to provide a Healthcheck and Support during a Major Release.
The Consultant should have experience with Single Sign-on (SSO) Design and Integration and the ability to provide insight and expertise for managing message accumulation and recovery from node failure.
The project will involve conducting review(s) of Client's overall JBoss EAP and HornetQ configuration of app server environment to support addressing the issues mentioned above, which may include:
Java Virtual Machine configuration
Database connection pooling
Physical architecture configuration and Domain Mode setup
Monitoring procedures
Providing assistance on upcoming application release and testing strategy
Providing details of environment changes made during the engagement
Providing suggestions on performance tuning and scalability
Providing informal mentoring for the above activities
Documenting engagement activities, findings, outcome, and status in Engagement Journal
Requirements
The project is 100% onsite in the Melbourne, FL area. Consultants must be local or willing to live/work in Florida for the 8 week project.
Benefits
This position is for an hourly consultant, W2 or 1099, based on preference. Rate is based on experience. Local candidates preferred, but non-local candidates requiring travel expenses will be considered.