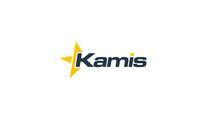 Real World Evidence Data Scientist
Description
Excellent opportunity to work on-site at a growing non-profit as a Real World Evidence Data Scientist. This location is Metro accessible and offers free on-site parking. This is currently listed as one year with high chance of renewal.
The Real World Evidence Statistical and Data Scientist will devise and implement processes and tools that can be used by clinicians and researchers to extract value out of the data set. These responsibilities include developing techniques for assessing and managing missingness in RWE data, methods for developing data sets with specific characteristics (geographical, medical, etc.) for comparison to other data sets, and general analytic methods that can be used on the data. The scientist will be expected to act as a resource to individuals or groups that are developing specific research studies or products and explore forward looking capabilities that are not yet being requested. Once developed, a successful candidate will document them and provided as part of offerings or interact with product teams to implement as products. This position reports to the Chief of Bioinformatics.
RESPONSIBILITIES:
Support new and ongoing research projects with data by providing expertise on valid approaches to analyze data to address defined research objectives.
Develop procedures for cleaning and analyzing data, with particular attention to mechanisms to allow assessment of questions of clinical importance that recognize, assess and mitigate known issues with real world data due to incomplete data and other problems with real world data sets
Develop reproducible approaches to create data sets from data that can be used for comparison with other existing data sets, including, but not limited to clinical trials data, SEER data and other third party RWE data sets.
Develop alternative means of presenting data to subscribers or researchers that meet specific analytic use cases.
Requirements
Requirements
· PhD, MS, MPH, or comparable advanced degree in statistics, biostatistics, computational biology, bioinformatics, mathematics or computer science.
· Detailed knowledge of and experience in the application of statistical methods in research.
· Experience working with large, complex, real world data sets, particularly data sets with known missingness issues that are aggregated from multiple, independent sources. Experience with medical data sets preferred, but evidence of successful work in fields distinct from the advanced degree field will be considered. ***Please note that clinical trial data sets are not considered large, complex, real world medical data for purposes of this announcement; persons with clinical trial experience should also present evidence of experience in another area of science or medicine.***
· Knowledge of Electronic Medical Records or their data helpful but not required.
· Knowledge of the practice of medicine, particularly oncology is helpful but not required.
· Excellent written and oral communication skills, particularly in the areas of (a) communicating with scientists developing research plans, (b) interactions with product managers and (c) creation of methods documentation that can be used by external scientists with masters level mathematical/statistical expertise.