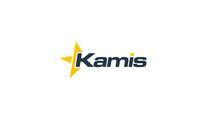 Regional Technical Sales Manager
Description
Job Responsibilities
As Regional Sales Manager, you will be accountable for increasing market share. This is done by promoting the sale of the full line of Tsugami product offerings in the territory through a distribution network and in combination with direct sales techniques. You will be measured by meeting, and exceeding, established annual sales goals. Additionally, you will be responsible for:
· Establish strong working relationships with distribution management, sales management, sales engineers, application engineers and service teams. Understand the Distributor is our customer and foster relationships accordingly.
· Establish strong working relationships with end-user customers' management, production teams and maintenance teams.
· Extensive travel within the territory.
· Be the Tsugami product expert- Provide product training for customers and distributors.
· Provide competitive comparison training for customers and distributors.
· Provide time studies, deal sheets, and quotations in timely fashion.
· Work strategically to direct distribution efforts, including targeting of accounts.
· Initiate customer visits and provide sales presentations.
· Attend regional as well as national shows and promotional events.
· Attend regional industry association events.
· Manage projects to assure distributor and customer satisfaction.
· Work cooperatively with management and staff to achieve strategic goals.
· Positive, can-do attitude to foster our customers wanting to do business with Rem.
· Conduct weekly calls and touch points with each distributor to ensure open communication.
· Motivate distribution channel and secure share of distribution sales staff time to promote Tsugami products
· Jointly together with BUM, interface with distribution leadership regarding goals, performance, strategies, and business planning
· Maintain a 30/60/90 day forecast of planned orders
· Engage with customers to resolve open issues and ensure customer satisfaction
· Maintain an image in the coverage geography of a leader, solutions provider, and go to resource for small part manufacturing needs
· Assist in negotiation of commercial conditions and purchase orders
· Utilize sales tools to create and deliver presentations
· Ensure complete project information as needed in the pre-sale process is gathered and provided to Rem Sales through the dictated channels
· Interface with the internal Rem Sales technical staff to secure needed time studies and information to provide final turnkey quotation
· Meet/exceed assigned annual quotas and goals
· Maintain contacts and opportunities in salesforce.com (CRM)
· Provide market feedback and competitive intelligence from the field back to Rem Sales
· Represent the interests of Rem Sales and Tsugami in the regional market
Requirements
75%-80% Technical / 20% Sales
CNC Swiss Turning Experience Strongly Preferred
Competencies: Technical Expertise, Business Acumen, Problem Solving, Planning, Organization & Time Management, Attention to Detail, Manage Logistics & Complexity, Communication (with both internal and external partners), Execution, Results Oriented, Proactive & Urgent, High Work Ethic, Adaptable, Analytical Skills, Implements Positive Change, Like-Ability, Build Relationships, Quick Learner, Ownership, Accountability
This position requires heavy travel with potential overnight throughout our regional territory.
Benefits
Excellent benefits including Medical, Dental, Vision, LTD, LifeAD&D, 401K and Tution Reimbursement.