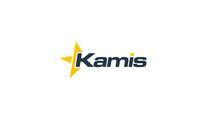 Tool Room Repair / Changeover Technician
Description
Responsible Tool Repairs and Changeover activities and personnel for repair and changeover of a variety of molds, tools, jigs and fixtures.
Oversee preventative maintenance on molds and tools and assembly of molds for production runs
May do any combination of the following duties:


Set-up and/or changeover equipment, troubleshoot and repair equipment and perform preventative maintenance on equipment in a safe and efficient manner to meet scheduling requirements. Insure equipment is running safely and meeting necessary quality specifications before completion.
Monitor equipment for adherence to efficiency and quality specifications.
Perform testing and fill out paperwork for equipment and related processes as necessary.
Attend training classes as requested.
Maintain a clean working environment and follow all safety guidelines and policies at all times.
Perform other duties as requested by the Team Leader. Comply with all activities related to product safety, legality, regulatory compliance, and quality.
Requirements
Must be mechanically inclined.
Familiarity with mentioned tools a plus.
Must be able to clearly read, Schematics and Process Standards.
Must be able to diagnoses tool issues and determine parts required to setup or repair portable type tools.