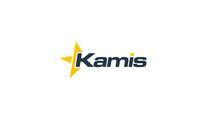 Description
This is a great opportunity to join a dedicated team of professionals. If you have expertise in ECM than this position is for you.
Assist in development of project architecture, prototypes and proof of concepts.
Accountable for first feature reference implementation, software configuration management decision & application of appropriate libraries and tools.
Develop business software on various platforms for a variety of projects.
Analyze, design, code, test and deploy software on a variety of projects.
Requirements
Full stack .net Developer.
Basic knowledge of Java
Javascript frameworks like jQuery, dojo & knockout.
IBM FileNet and other IBM ECM Products.
Experience integrating multiple application working on different technologies.
Benefits
Excellent Health and Retirement Benefits