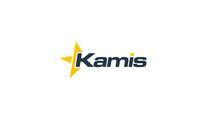 EDI Systems Administrator/Support Tech
Description
EDI Systems Administrator/Support Tech
This position requires hands-on experience supporting EDI applications. Candidates must have experience with the technical aspects of Electronic Data Interchange in order to be considered.
DUTIES AND RESPONSIBILITIES
- Act as a liaison to staff and a technical subject matter expert for the company's core business applications.
- Provide end-user support, training, troubleshooting and documenting the IT business process and procedures.
- Develop a full understanding of the range of customer relationships and provide phone, online and in-person support to end-users (both internal and external) on the use of the enterprise applications.
- Administer user accounts for all enterprise internal and cloud applications.
- Research and resolve application features and issues.
- Provide timely follow-up and status reports to staff on all issues and inquires throughout the resolution process.
- Assist with enhancements, upgrades, patches and testing of applications according to established change management processes and procedures.
- Assist in providing general IT end-user desktop support as needed.
- Maintain all software licenses in ITSM.
- Manage relationships with external software support contractors for enterprise application Tier 2 and Tier 3 support.
- Other duties as required.
Requirements
QUALIFICATIONS
- Excellent customer support skills and service orientation.
- May require occasional overtime and flexibility to work outside of normal business hours.
EDUCATION, CERTIFICATIONS AND/OR EXPERIENCE
- Bachelor's Degree in Business or Technology related field or equivalent work experience.
- Minimum two years' experience working in database/applications support in a production environment.
- Experience with accounting and ERP systems.
- Experience with EDI and transaction processing systems.
- General understanding of relational database concepts, principles, structures and applications.
Benefits
Location: Reston, VA area (100% onsite)
Position: Direct/Permanent, salary + benefits
Compensation: Salary expected to be in the 75-95K range, based on experience. All local candidates with EDI admin/support experience are encouraged to apply.