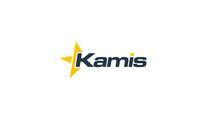 Senior Networking Consultant
Description
You will be responsible for management of the networking team, pre-sales solution design as well as post sales consulting and implementation of networking and security solutions. You will be involved in all aspects of the solution sale and implementation including; customer presentations, seminars, project plan development, implementation methodology, hardware integration, software installation and customization, solution documentation, client training and knowledge transfer.
An additional focus will be collaborative development of cloud computing solutions including but not limited to IaaS and cloud migration solutions. Candidate will be required to maintain product and vendor certifications and must be willing to travel within the New England region.
Requirements
At least three to five years' experience in Network Infrastructure design and deployment
Strong core network fundamentals. Firewall, Switching and Routing.
Experience that emphasizes L2-L7 Networking (L2 Switching architectures including Spanning Tree, IP routing including OSPF, EIGRP, L4-L7 Load balancing)
Recent experience and certifications with two or more of the following technologies: Cisco Switching and Routing, Cisco Security, Brocade Switching and Routing, CISSP Certification, GIAC Certification and/or best of breed solutions such as Riverbed, F5, and Palo Alto Networks.
Experience with three or more of the following operating systems/technologies, including high availability implementations: Cisco IOS, Cisco NX-OS, Cisco UCS, Linux (any flavor), Windows Server, Brocade Network OS, Firewall Operating Systems (ASA, PAN-OS, Check Point)
Experience with load balancing and or WAN Acceleration technologies is a plus.
Ability to work as a part of a team
Excellent documentation skills
Strong Project Management experience
Excellent verbal and written communication skills
Benefits
Salary, Bonus, Excellent Health and Retirement Benefits