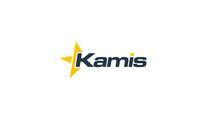 Description
The DevOps Engineer is responsible for managing and supporting our extensive cloud-based infrastructure. This position will also work closely with engineering, services and IT teams across the company to deploy, manage and maintain a highly secure environment.. The DevOps Engineer will work in a complex, fast-paced environment with a keen focus on ensuring a high level of customer satisfaction with our internal stakeholders.
Provide support and monitoring of the production environment
Customer focused and able to work as a peer within other departments and teams
Ensure the continual functioning of mission critical operations
Maintain security and privacy of the information systems, communication lines and equipment
Provide 24x7 technical support for the production environment. Participate in an on-call schedule and be accessible by cell. Weekend and after hours work as needed
Monitor large scale environments and conduct capacity and security modeling
Implement policies and procedures for Operations
Requirements
3+ years of experience in DevOps, IT, or Enterprise Operations
BS/BA in Computer Science preferred
Linux and Windows Server Administration/System Management/Automation
Apache Hadoop, Cloudera, Big Data Technologies
Experience with Amazon AWS, EC2, IAM, management
Understanding of networking and infrastructure architecture
Virtualization like OpenStack, etc.
Exposure to Java, JavaScript, Python, and NodeJS
Software Packaging Tools (RPM, yum, apt-get etc.)
Salt, Docker
Jenkins
HIPAA, SOC 2 or other compliance audit experience