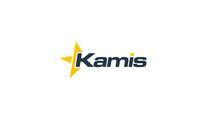 Junior Software Engineer for Federal Government projects
Description
Kamis is in search of a Junior Software Engineer to work on Federal Government project(s) in the Fredericksburg, VA area.
The Engineer will work on projects of varying complexity and may include new systems development, new modules development on existing systems and/or upgrading and maintenance of existing systems.
The Engineer will be responsible for documentation, following guidelines/standards, participating in software audits and peer reviews, and other structured techniques to enhance overall software quality.

Projects are varied and may include internal systems, civilian systems and/or defense/weapons systems.
Requirements
Requires a Bachelor's Degree in CS or other technical discipline + at least one year of professional experience, preferably in a full-stack development environment. For candidates with non-technical degrees, hands-on experience can be substituted.
Requires focus with either Java or C# Development to include a combination of hands-on experience, internships, classroom projects, personal projects and/or open-source projects. Candidates with equivalent experience using C or C++ will also be considered.
Highly desired: Active Secret Clearance, Interim Secret Clearance or prior Clearance that can be reactivated. Candidates that can pass a rigorous background check will also be considered.
Security+ Certification highly desired and may be required within the first 3 months of employment.
Benefits
Direct/permanent, full-time position. Competitive salary in the market range, based on experience, plus benefits.
Non-local candidates will be considered, but no relocation assistance will be provided. Candidates must be able to interview and/or relocate at their own expense.