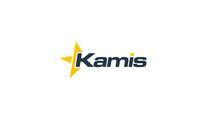 Helpdesk Techs - Level 1 and Level 2/3
Description
Helpdesk/Remote IT Support positions open with a Consulting company in Columbia, MD. These positions will be working in a call-center environment remotely supporting customers.
The ideal candidate will have a valid driver's license, reliable vehicle and a willingness to travel occasionally to customer sites in the Washington/Baltimore area for special projects or unique problems.
The Helpdesk Techs will be responsible for providing clear and concise IT troubleshooting over the phone or logged-in remotely while providing excellent customer service.
Requirements
Level 1 Candidates will be expected to have hands-on experience with Active Directory, the Microsoft platform including the Office suite, iOS/mobile/handheld, Google Apps, Backup/Disaster Recovery, Help Desk ticketing systems and an understanding of current Cloud strategies.
Level 2/3 Candidates will be expected to have experience with Level 1 technologies plus real-world experience with VMware, virtualization, Cloud desktops, Azure, GCP, Office 365, Remote Monitoring and Management (RMM), DaaS, and Business Management Software such as Connectwise, Kaseya, Tiger Paw, Autotask, and N-able.
A+, Net+ and other IT Certifications are highly desired for all candidates.
Benefits
Level 1 Salary is expected to be in the 35-45K range + benefits.
Level 2/3 Salary is expected to be in the 50-65K range + benefits.
The consulting company is established and well-respected with a stable customer-base throughout the Washington/Baltimore area.