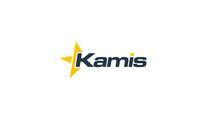 Naval Test Engineer w/ Secret Clearance
Description
Provide Independent Verification and Validation (IV&V) Test support for Naval combat systems programs. Duties include a variety of engineering assignments in systems engineering, requirements analysis and tracing, planning and executing test development, test execution, test witness, trouble-shooting, data analysis, and results reporting.
The candidate will participate in review teams and perform as part of a government/contractor team. Specifically, the position will require computer program Test and Evaluation (T&E) support for the evaluation of the U.S. Navy Cooperative Engagement Capability (CEC), US Marine Corps Composite Track Network (USMC/CTN) and adaptive layers.
As member of an analysis/ review team, responsible for preparing test plans, test procedures, and SIM/STIM scenarios. Document and execute test activities and analyze results of each test, and prepare briefing material to summarize test efforts and results in support of review panels. Will participate in assigned Integrated Product Teams (IPTs).
Must be available to support test events, occasionally on 3rd shift and 50% travel as needed.
Requirements
Five (5) years of Naval systems experience in: Test and Evaluation or Independent Verification and Validation, with at least two (2) years of experience in testing Command and Control Elements, Subsystems, Systems and Capabilities.
Working knowledge of combat systems, elements that interface with CEC, and test documentation (i.e., Test Plans, Test Procedures, Test Scenarios, Test Observation Reports and Test Reports).
Experience with data extraction/collection/management, defining and tracking test metrics, and root cause analysis on command and control systems.
Benefits
Direct, permanent position. Target salary is in the 80-100K range. More junior candidates in the 70K range or more senior candidates up to 110K will be considered. Full benefits.