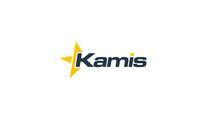 SonarQube / TFS Specialist - Code Quality Team
Description
SonarQube / TFS Specialist – Code Quality team
Long-term contract or Contract-to-Hire for a talented engineer to be a member of a growing, enterprise level Code Quality group. Requires recent SonarQube and TFS build experience. This is a 100% onsite position in the Bethesda/Chevy Chase, MD area.
The candidate should have a minimum of 5 years of IT experience.
JOB TASKS

Monitor Sonar builds
Perform Sonar upgrades
Assist Continuous Delivery engineers with the integration of Sonar scans into the Java and .NET automated builds
Troubleshoot Sonar scan related issues and open Issues with the vendor as necessary
Assist application teams in understanding Technical Debt and how to reduce it
Assist application teams in the integration of Sonar processes into their IDEs (Visual Studio, Eclipse, etc.)
Requirements
MUST HAVE REQUIREMENTS
SonarQube configuration and administration experience
TFS and C# build configuration experience
Understanding of Sonar -> IDE integration
Benefits
Long-term contract or contract-to-hire.