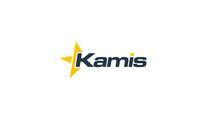 Epic / Clarity Technical Consultant (remote with travel)
Description
What are the main responsibilities for the Epic/Clarity Technical Consultant?
· Engage with practices and provide application and technical expertise (to manage, analyze and understand related information and data between the EPIC/Clarity systems and our platform.
· Identify and facilitate integration of row-level EPIC/Clarity patient data with external document stores to enable inclusion of unstructured data into the platform
· Document standards for extraction from EPIC/Clarity systems, including known customizations
· Apply technical expertise to individual client systems implementations to identify, troubleshoot, and resolve data and mapping issues for structured data and capturing unstructured content
· Work with physician/clinicians to understand customized practice clinical workflows reflected in implemented EPIC/Clarity systems
· Work with our technical staff to map data from EPIC/Clarity to our data formats

· Test and develop test plans as needed
What are the minimum qualifications for this position?
· BS or MS in a biomedical, public health or technical field
· Experience with multiple Epic Implementations at a multi-hospital system and/or a major academic medical center to include flowsheets and unstructured content
· Epic Beacon Certification; Epic Clarity Certification
· Certification and experience preferred with: Epic Inpatient, Ambulatory, Willow, Cogito and/or Cadence.
· Clinical knowledge of Treatment Plans, Therapy Plans and Research Protocols preferred
What are the "must have" skill sets, without which a candidate would not be considered and should not apply?
· Individuals must have a strong background analyzing requirements gathered from clinical end users and other clinical stakeholders
· Experience documenting system architecture design and clinical system workflow
· Technical understanding of how varying build decisions affect patient registration, scheduling, ordering and releasing treatment and therapy plans
· Strong understanding of integration points which include oncology diagnosis, scheduling, lab, radiology, billing and inpatient clinical workflows
· Knowledge of XML and SQL
· Strong data modeling skills
· Ability to identify root cause and independently develop solutions to resolve issues
· Oncology-specific experience, familiarity with standard clinical vocabularies and concepts preferred
What is the percentage of travel? Where will they travel?
Typically 50% but could go as high as 75%; Travel will be to where we are onboarding new practices primarily in the continental US.
What key words do you expect to see on the resume?
· Keywords such as: EPIC, Clarity, EPIC certification; HIE, EHR, EMR, RHIO, data modeling, validation, data quality, SQL, XML, oncology, health care, LOINC, ICD-9, ICD-10, SNOMED, RXNorm, Beacon, Epic Inpatient, Ambulatory, Willow, Cogito, Cadence, flowsheets, NLP