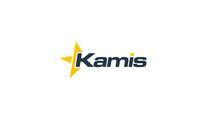 Tooling Engineer (Injection Mold)
Description
Tooling Engineer is responsible for qualification of new, and replacement plastic injection molds. Support technical assessment of supplier, and supplier selection. Proactively works with in house,primary, and secondary tooling suppliers to create tool maintenance programs/schedule
Requirements
Must have knowledge of plastic injection molding processes, primary and secondary tooling.
Possess experience with engineering design changes, emergency tool repair and quality improvement ideas.
Creative and progressive thinking required in addition to good communication skills.
Bachelor's degree preferred in engineering technology, mold design or computer-aided design (CAD) or other 3D software.
Minimum of seven years' experience in tooling development required. Must be proficient in Microsoft Office (Word, Excel, PowerPoint, Outlook, etc.)