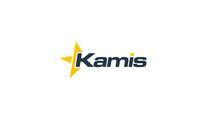 Enterprise Application Manager
Description
JOB SUMMARY
Responsible for providing a superior customer experience around the enterprise applications including the data warehouse, association member management system, financial accounting system, learning management system and more using business intelligence, database management, specialized reporting and other tools. Is the organizations Data Evangelist; responsible for enabling the organization to leverage its wealth of customer and constituent data, for maximum business benefit. Manages a team of internal professionals and external vendors to provide a high degree of capabilities to internal and external constituents and customers. Works with the customer to develop, implement and support business transformative enterprise capabilities.
ESSENTIAL JOB FUNCTIONS
Manages operations of the enterprise applications including support, enhancement and creation of capabilities to meet SLA's
Manage, lead and mentor System Analysts
Leads the development, creation, implementation and operations of data driven services that creates & enhance a superior experience
Responsible for building a cohesive applications framework back end application capability to support current and future business needs
Collaborates with stakeholders to vision opportunities to better utilize Personify association management system and related technologies to improve capabilities
Estimate development effort to deliver on assigned projects and recognize and effectively communicate risks to project timelines.
Requirements
MINIMUM QUALIFICATIONS REQUIRED
Bachelors degree and 7+ years experience in enterprise applications development and operations OR 11+ years overall information technology experience in enterprise applications development and operations
3+ years of relevant people management experience required
Knowledge of relational databases for management and administrative tasks. Strong SQL skills and utilization of SSRS/SSIS
Experience in leading development of capabilities to provide a superior experience on all computing platforms including PCs, Macs, tablets and smartphones
Desired Skills & Experience
Knowledge and skills in Datawarehouse and Data Visualization Tools
Must be comfortable working in a fast-paced environment that is undergoing significant technology change
Strong organizational, planning and prioritization skills
Good conflict resolution skills
Strong analytical and problem solving skills
Excellent verbal and written communication and interpersonal skills.
Benefits
Salary in the market range, based on experience. Contract-to-hire. Great benefits after conversion to permanent.