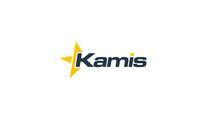 RedHat OpenShift/Container Consultant
Description
RedHat OpenShift Consultant
Kamis is in search of a senior Consultant to provide technical expertise for an RedHat OpenShift Container implementation. The project is in Hartford, CT and will be 100% onsite and is initially scheduled for approximately 2 months with a possibility of extension. The consultant must have proven experience with RHEL and OpenShift technologies plus general strengths with Containers, PaaS, DevOps, etc.
Pay is expected to be in the $100-110/hour range.
Responsibilities include:
* Act as a technical leader to ensure a high quality implementation.
* Mentoring on the deployment of RHEL to more junior staff and client POCs.
* Enhancing/supporting the Customer software build and development environment
* Assisting with the deployment of customer application into OpenShift Enterprise
* Assisting with the creation of Docker images
* Planning and assisting with automation and integration of Red Hat CloudForms with the OpenShift Enterprise environment
* Reviewing requirements and preliminary plans and suggesting areas for improvement.
* Assisting with further integration of Customer teams, processes, and applications into the OpenShift Enterprise environment
Requirements
Senior level technical expertise. Ability to lead and influence. Excellent communication skills.
Benefits
Hourly rate expected to be in the 100-110 range or close.