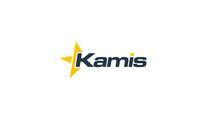 CPIC / IT Strategy Analyst
Description
Excellent opportunity for an expeienced Analyst with federal capital planning or IT Strategy consulting experience to join an established, yet growing government consulting firm. Please Note: *Metro accessible on the red line.*
We are looking to hire an additional CPIC Analyst...candidates with 5 years of professional experience post Bachelor's degree required. US Citizen.

DESCRIPTION: Supports management consulting activities alongside the project/program manager, technical staff, and federal clients for strategic business management. Duties include IT strategy support; enterprise architecture support; enterprise architecture control review support; meeting facilitation/minutes; high-level analysis; and statutory requirements and compliance support. Supports IT strategy and enterprise architecture project team compliance activities, daily operations, and client/customer relationships. Responsible for the quality of deliverables. Develops, monitors, and reports to project/program manager on project objectives, schedule status, and performance. Operates under direction of project/program manager.

Requirements
Experience/Qualifications:

· Five years of experience providing consulting services to management and technical staff, solving issues in accordance with federal laws, regulations, and procedures.

· In-depth knowledge of and experience with IT processes including, but not limited to, industry standard federal enterprise architecture, CPIC, and SDLC.

· Enterprise architecture experience, to include target architecture support (transition strategy and sequencing plan assessments) and enterprise architecture control reviews.

· IT strategic planning support.

· Ability to provide group facilitation, minute documentation, team leadership, training, and other forms of knowledge transfer.

· Strong writing skills, communication skills, and consulting presence.

· U.S. citizen.

Bachelor's degree.
Benefits
We pay annual bonus, match 401K at 4%, and have excellent benefits and professional development. We will commit any candidate supporting our CPIC practice to obtain the Capital Planning Professional (CPP) certification at a cost of $6,500K to the company. This is an excellent credential within the industry.