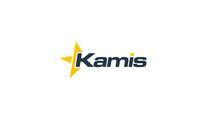 Description
Data Engineer
Washington DC, Non-profit Organization
Searching for a hands-on Data Engineer to (a) work with various data sets and systems to improve overall data quality, accessibility and report capabilities, (b) participate in the design and development of a Data Warehouse and (c) assist or lead with other related activities.
This is a contract-to-hire position with a salary of 80-85K expected upon conversion. Candidates at 90K may be considered.
Responsibilities:
Design, implement, and automate data pipelines to ingest, organize, and standardize data from a variety of sources to generate insights and addresses reporting needs.
Assist in the design, development, and administration of a Data Warehouse and various databases for operational use across the organization.
Communicate clearly and responsively your work to a range of departmental, organizational, and public stakeholders
Complete ad-hoc analyses to provide answers to data questions and to support larger strategic initiatives.
Requirements
Qualifications:
Understanding of data warehousing and relational database schemas.
Experience with one or more database technologies such as Postgres or SQL Server.
Proficiency with both Linux and Windows.
Proficiency with a general scripting language (e.g. Python).
Familiarity with BI tools such as PowerBI or Tableau.
Strong attention to detail and a passion for problem solving.
Proven ability to deliver high levels of customer support, communicating and interacting with non-technical users to effectively resolve problems.
Willingness and ability to take ownership and initiative on tasks and projects.
Desired:
Hands-on experience on any of the cloud platforms (Amazon Web Services, Azure, and/or Google Cloud).
Bachelor's or Master's Degree in a data/database/analytics discipline.
Benefits
Large, respected and well-known non-profit organization.