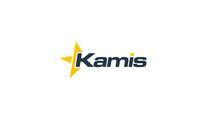 C# Programmer / Leader - Coding Best Practices
Description
Kamis is searching for a programmer to ensure quality code for multiple teams with a Fortune 1000 company in the Bethesda, MD area. The Code Quality Specialist will work in a SCRUM environment developing complex, distributed web applications, primarily in .NET with some Java.
The Specialist will work on a team coordinating the code quality efforts for all application development teams. You'll be responsible for managing the tooling and the guidelines around code quality and technical debt and you'll need to be cognizant of the feedback loops between code quality and software defects, with the objective of reducing the latter through best practices.

Requirements
REQUIREMENTS
Excellent communication skills, both verbal and written. Will interact with other teams to enroll them into new practices and tools, but will also support them as the use of existing tools evolves.
Coding experience primarily in C# is required. Must be capable of advising on coding rules. Some experience with Java is desired.
Experience analyzing production logs. The position supports tooling that automatically parses and dispatches production error logs.
Exposure to SonarQube or Rollbar is desired.
Basic knowledge of statistics is desired.
Benefits
This is a contract position initially scheduled for 6-12 months with a possibility of extension or conversion. Hourly rate can be W2 or 1099. Rate will be within the market range, based on experience.