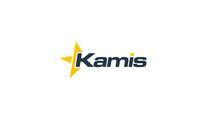 SW Configuration Release Engineer
Description
We are looking for a motivated individual can be in a center of dynamic software development process bringing all pieces together to produce a package deliverable to customers.
Optimize build processes that spun across Visual Studio 2017 projects, online help, documentation files and SQL scripts.
Develop and lead "continuous rollout" infrastructure and improvements to reduce time to market.
Prepare major releases and cumulative updates, as well as source code escrow.
Work with the current IBM Rational Clearcase infrastructure.
Propose a plan and implement a migration to Microsoft Team Server.
Maintain InstallShield deployment projects.
Improve the structure and consistency of the C++/C# code base by actively working with developers, source files and code analysis tools.
Incorporate the automation testing into the build process.
Actively participate in the planning of, designing for and implementation of a Cloud based solution for the Product
Requirements
Extensive experience with IBM Clearcase or a comparable source control system and MSBuild.
Hands on knowledge of C++ and C# to analyze and review build problems.
Develop enhancements to existing build and configuration procedures.
Implementation and execution of DevOps policies and procedures.
Experience with being part of a development organization working on an enterprise client/server or browser-based packaged applications.
Ability to work closely with management and engineers to maintain software releases and support the company's software development lifecycle activities.
Ability to work independently and meet deliverables.
Strong attention to details.
Experience with scripting languages and development tools from Microsoft.
Experience with InstallShield Suite is a plus.