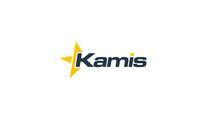 Description
Constructs, alters and repairs a variety of molds, tools, jigs, fixtures, gauges and special machines. Operates CNC and EDM equipment.
Essential Duties & Responsibilities
1. Sets up and operates tool room machinery to perform complex work of high accuracy and finish meeting close dimensions and specifications.
2. Constructs and assembles complex tooling, molds, fixtures, jigs and gauges from prints, sketches and verbal explanations to meet customer requirements with minimal supervisor's direction.
3. Utilizes CAD to develop print design or make changes, adjustments as required to meet quality requirements.
4. Operates CNC and EDM equipment as needed.
5. Trouble shoots all molds, tools jigs and fixtures.
6. Directs work to mold makers and Tool Room personnel as assigned during the tool room leader's absence.
7. Performs heat treatment on molds, tools, etc. as required.
8. Changes print dimensions in order to meet proper assembly of tooling with supervisor's approval.
9. Provides apprenticeship training as required.
10. Repairs, interchanges and adjusts molds as required.
11. Attends training as required to achieve benchmark quality performance
12. Performs job in a safe manner to meet company safety goals.
13. Meets or exceeds department and company goals
14. Refers extremely complex problems to supervisor or leader.
15. Performs all related work tasks as assigned.
16. Follows all company policies and procedures
Other Duties
1. Participates in Kaizen or Lean events as required
2. Follows and maintains 5s requirements
3. Works with little supervision and helps train other mold makers
Requirements
Qualifications
1. Thorough knowledge for mold/tool fabrication, injection molding and tool room machinery.
2. Knowledge of CAD/CAM and ability to develop print design to meet customer requirements.
3. Ability to set‑up and operate tool room equipment, including CNC and EDM to meet close print dimensions and specifications.
4. Ability to construct and assemble complex tooling, molds, fixtures, jigs and gauges.
5. Advanced blue print reading is a must and ability to work from hand sketched prints from customers as required.
6. Proficient with measuring equipment
7. Working knowledge of Cad and computers
Benefits
Excellent Health Benefits, Paid Vacation,Retirement