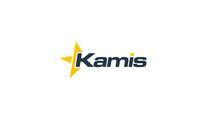 Description
Our client is looking for a skilled systems administrator:
Server backups using Microsoft Data Protection Manager (DPM)
Microsoft updates using System Center Configuration Manager (SCCM)
VMWare implemented with shared storage (SAN)
Microsoft Active Directory, group policy, DHCP, DNS
Microsoft Exchange e-mail
Microsoft Office 365
Internet web filtering
Public domain names and certificates renewals
Update documentation
Maintain hardware/software inventories to ensure compliance
Maintain PCI compliance and perform remediation tasks
Assist the IT Business Solutions team with design and implementation of new technologies and special projects
Assist other IT teams in the proper deployment and management of server and client operating systems.
Analyze and isolate infrastructure issues
Maintain standards for server installations and applications
Check for security breaches and poor data management practices
Use vendor support as required
Provide secondary support coverage to the Network Administrator
Perform special projects and other duties as assigned
Requirements
Any combination of education and training equivalent to possession of an Associate's degree that demonstrates the ability to perform the duties and responsibilities as described. Demonstrated experience in Information Technology and a familiarity with the Microsoft technology stack is essential. A desire for life-long learning is a must.