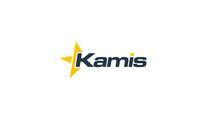 Director of Software Engineering
Description
As a Director of Engineering you will be responsible for hiring, mentoring, and growing the software development team(s) to develop, document, and maintain our RESTful APIs and web applications. You'll work to maintain existing functionality while bringing new features to life. You'll be empowered and encouraged to bring forth new ideas that further empower the product and the team while showcasing your passion for emerging web technologies and best practices.
Responsibility to analyze, design, develop and support all software application systems in leading the DevOps team
Continually improve our Scrum software development process in leading the Scrum Master
Ensure the full automation of all software testing in leading the Quality Engineering team
Assist software development team to attain optimal team performance through removing technical obstacles.
Interact with different members to ensure successful delivery of each sprint iteration and product release.
Manage software engineering schedules, budget and resource allocation.
Manage joint development with 3rd party vendors as well as outsourced development.
Develop and implement software engineering plans appropriately.
Provide employee coaching, mentoring, development and team building.
Provide leadership, management and technical vision to entire engineering team.
REact, Node.js, Express.js, Framework, MongoDB, Redis, Elasticsearch, AWS
Requirements
Passion for web and software development
Effective Problem-solving skills
Constantly seek to evolve and improve current processes
Highly motivated
Positive attitude
Effective communication, both written and verbal
Hands-on approach to tackling technical problems
At least 8 years of experience in software development
At least 2 years of experience in AWS or other cloud computing platforms
At least 5 years of leadership experience in a technology role Advanced understanding of programming concepts
Advanced understanding of frontend Javascript and/or Node.js
Experience with healthcare information technology a plus but not required
B.S. or M.S. Computer Science or related field or equivalent experience a plus but not required