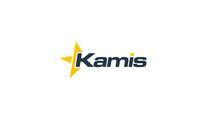 E3 Engineer w/ Active Clearance
Description
This position requires an Active Secret Clearance
Engineer to provide technical E3 (Electromagnetic Environmental Effects) engineering support to the Naval Sea Systems Command (NAVSEA) E3 Technical Warrant Holder (TWH) and the Shipboard Electromagnetic Compatibility Improvement Program (SEMCIP).
Expertise is required in the following areas: EMC Shipboard Electromagnetic Compatibility Improvement Program (SEMCIP); E3 instructions, standards, policies and procedures; E3 Spectrum Management), System/Platform Electromagnetic Environmental Effects (E3).
Individual will support NAVSEA as a lead or senior engineer and expert on the most complex E3 engineering assignments in planning and overseeing research, development, design, manufacture, test, installation, operation, and maintenance of diverse electronic/mechanical equipment and systems on board US Navy ships and is generally recognized as an expert in significant E3 engineering task areas.
Essential Responsibilities:
Direct interface and liaison with internal NAVSEA HQ and external (Program Executive Office (PEO) and Program Office) personnel from initiation of the project design and test activities, design reviews and technical working group meetings to comply with E3 requirements and specifications.
Responsible for a range of E3 design reviews, development reviews, analysis reviews, or task reviews independently or as the team leader.
Responsible for meeting agendas, meeting minutes, meeting organization, and action items of various IPTs and working groups.
Acts as and is recognized as a Company/industry expert and resource on the complex E3 engineering problems.
Coordinate and work closely with other engineering, logistics, financial, and program management disciplines to define and report on system E3 specifications and requirements.
Develop, maintain, produce, and review E3 technical documentation and system/subsystem specifications.
Analyze E3 engineering issues and problems, propose solutions and alternatives, and provide recommendations to the TWH and IPT.
Be familiar with E3 engineering documentation standards and test procedures.
May support development of technical proposals and provide comments on the technical content and level of effort of the proposed scope of work.
May provide technical management and leadership to a group of employees for a given project, contract or job with overall responsibility for cost, schedule, technical and employee performance.
Provide a Liaison between SEA 05H and TYCOM, ISIC, SIM/SDM, Certification Leads and the TWH.
Act as certification lead responsible for the release of all EMC/RADHAZ certification messages or the release of waivers.
Support Warfare Certification Events and Meetings from Certification Authority perspective.
Requirements
REQUIREMENTS
Bachelors degree in Engineering or related scientific field and at least 10 years of job-related experience or equivalent.
Technical program support experience.
Strong communication and analytical skills required.
Must hold an Active Secret clearance.
Occasional Travel required.
Benefits
Direct, permanent position. Candidates between 95-140K will be considered based on experience and skill level. Mid-point, target salary range is in the 120-125K range.