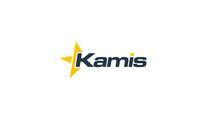 Software Systems Developer (Remote)
Description
This position is a full lifecycle development opportunity, allowing the employee to participate in system design, development, documentation, testing, implementation, deployment, integration and support of all necessary applications.
Essential Duties & Responsibilities:
Work within an agile team of developers and testers to produce the highest quality, sophisticated business applications using the latest technologies and techniques available.
Assist in determining and coordinating best practices and process improvements to maximize the output and quality of the team.
Participate in work estimation and sizing of various work items.
Assist testers as necessary in assuring the quality of the team's output.
Work with customers and other stake holders in determining system requirements.
Requirements
Bachelor's Degree in Computer Science or equivalent experience.
5+ years' experience utilizing the following technologies: C#, ASP.Net MVC / Web API, JavaScript / Angular, Html / CSS, Object Oriented and/or SOLID design patterns and practices, Entity Framework, and SQL / T-SQL is required.
Knowledge and experience with Azure tables, SQL, queue, and virtual machines strongly preferred.
Dev Ops skills including: version control, build management, continuous deployments, change management, app performance and monitoring strongly preferred.
Additional technical skills desired include: IIS, ActiveReports, user-interface design concepts/tools, database optimization and administration, Sharepoint, DotNetNuke, HTML5, experience with GIT and TFS version control systems, Bower, NodeJS / NPM, Grunt and an understanding of testing methodologies.
The ability to multi-task, as well as work cooperatively and supportively within the team environment.
Proven time management skills and a solid track record of meeting deadlines and quality standards.
Above average problem-solving skills, with the ability to learn and apply new concepts / techniques quickly, applying problem-solving techniques in real time as needed.
Strong verbal and written communication skills.
Experience developing in an Agile/Scrum environment helpful.