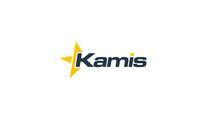 Description
Marketing Manager
Full-time, direct/permanent position open with a respected Consulting company in the DMV area. This position will be largely remote, but candidates must be local to the DMV area. Salary in the market range, based on experience, plus benefits.
Overview
Marketing Manager to develop, establish and maintain marketing strategies to support our growth expectations. Effective management of the marketing, advertising, and promotional activities of the organization will be the primary focus, to include print, web, blog, and social media activities.
Primary Responsibilities
• Manage and coordinate all marketing, advertising, and related activities
• Analysis of customer research, current market conditions, and competitor information
• Develop and implement marketing plans and projects for new and existing services
• Expand and develop marketing platforms including social media and web platforms
• Manage the productivity of the marketing plans and projects
• Monitor, review, and report on all marketing activity and results
• Determine and manage the marketing budget
• Deliver marketing activity within agreed budget
• Report on return on investment and key performance metrics
• Develop pricing strategy for marketing activity
• Create marketing presentations
• Liaise with industry partners, clients, media and advertising, as necessary
• Collaborate with internal sales teams
• Monitor industry best practices
Requirements
Education and Experience
• 1-3 years experience
• Business or marketing-related degree or equivalent professional qualification
• Experience in all aspects of developing and managing marketing strategies
• Technical marketing skills
• Proven experience in customer and market research
• Relevant product and industry knowledge
• Digital marketing skills
• Experience with relevant software applications
Benefits
Full-time, permanent position. Competitive salary + benefits. Primarily remote w/ occasional local travel to office or customer sites.