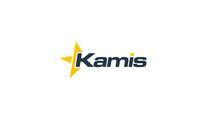 Web Content Specialist Consultant
Description
Excellent opportunity to join a growing non-profit association that is Metro accessible in Washington, DC.
This role is available immediately and is ideal for someone that may have lost a job recently and would like full time work through the Holidays for the next few months. There is an opportunity for this to go long term, however, for now is budgeted for 2-3 months. LOCAL CANDIDATES ONLY THAT CAN INTERVIEW IMMEDIATELY.
THE IDEAL CANDIDATE WOULD HAVE ABOUT 2 YEARS OF WEB CONTENT EXPERIENCE AFTER COLLEGE.
Position Summary:
We are looking for a temp to support our website content and backend web updates. The marketing and development temp would be a part of all of these projects, assisting the project lead with planning and implementation of each project.
Primary Responsibilities:
Site maintenance and updates:
Maintain and update user generated "Share Your Stories" and "Events" pages.
Make changes to resources page including updating documents and links.
Project management with company stakeholders
Work across the Marketing / Communications & Information Technology Divisions.
Work with Regional Team to update Program Profiles
Assist with web related special projects:
Build 5-year site analytic spreadsheet with traffic trends and analysis
Aggregate catalog and details of properties
Worked with development team to define current customer journey
Required Qualifications: (List the years of experience, critical skills, knowledge, and education necessary to do the job)
Knowledge of HTML and experience with website content management systems preferred

Understanding Ektron is a plus (any CMS experience is fine)

Understanding of Google Analytics and other web-based metrics
Excellent organizational skills
Ability to work well independently and under pressure while meeting deadlines.
Think and solve critical issues creatively