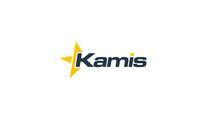 Business Development Manager
Description
The successful candidate will be responsible for new business growth in their designated market area, which will span multiple Federal agencies. The BD Manager will identify new business opportunities that fit our organization's strategy, develop and maintain prospective customer relationships, understand customer budgets, problems, technology and organizational issues, and lead the development winning solutions. The candidate will also participate in the development and execution of the capture strategy, develop internal and external partnerships, business plans and associated marketing for each opportunity. The BD Manager must thrive in an environment where they are responsible for the execution of business development across multiple simultaneous pursuits and proposals.
The successful candidate is expected to exercise sound judgment within broadly defined practices and policies, and will regularly interact with all levels of management, staff, prospects and customers. Characteristics necessary for success include: business and technical vision; a passion for pursuit of new business opportunities; problem solving skills; the ability to gain internal support; and the ability to establish and maintain a solid working relationship with technical staff, managers, and peers. Excellent written and oral communication skills are required.
DUTIES AND RESPONSIBILITIES
Proactively identify new business opportunities.
Perform market research to qualify new business opportunities, including analysis of customer budgets, capabilities required, current customer preferences, competitive environment assessments, and incumbent strengths and weaknesses.
Coordinate meetings with customers, competitors, clients, and teammates to develop market insight on requirements, acquisition strategy, acquisition timing, and contract vehicle choices.
Management, review and execution of in-bound task orders across multiple contract vehicles.
Work with program and management team in call plan development and execution, and provide detailed reports on follow up activities after plan execution.
Serve as Capture Manager for selected opportunities, either all the way to award or in the early capture phase.
Participate as required in the client business development process, including pipeline reviews, opportunity gate reviews, and proposal reviews.
Interact routinely with various levels of management, functional leads, other staff, and customers.
Participate in the development and execution of bids and proposals, including the overarching strategy.
Brief business development status to senior management on a regular basis, including pipeline management
JOB REQUIREMENTS AND QUALIFICATIONS
Education
Bachelor's degree with 5+ years of experience in business development efforts supporting a customer's information technology mission. 5+ years of experience in lieu of a degree will be considered
Experience
A proven track record of successful business development across multiple Civil organizations and program offices at a variety of acquisition sizes.
Demonstrated working relationships with key government customers and industry partners.
Experience with Civil government budgets, investments, and acquisition processes.
Demonstrated working knowledge of the Federal Acquisition Regulations (FAR).
Ability to use automated tools such as Microsoft Office to present ideas, information, and reports.
Ability to travel as required, based on negotiated work location, up to 50% per month inclusive of local travel.
Excellent written and oral communication skills.
A clearance is not required up front, but should position requirements change, investigation for a Secret security clearance may be required.
Preferred Skills
Intimate organizational and mission knowledge and experience with Civil government organizations that procure IT and cyber solutions.
Experience with the proposal development process.
Demonstrated ability to develop compelling materials for internal opportunity briefings to leadership as well as marketing and capability briefings and related products for customers.
Ability to gain internal support, operate independently with limited supervision and feedback, and establish a solid working relationship with line management, technical staff, functional staff, and peers.
Experience with creating teaming agreements, vendor relationships, service level agreements, and contractor teaming arrangements.