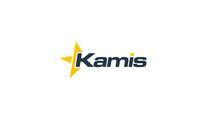 RedHat OpenShift Consultant
Description
RedHat OpenShift Consultant
Consultant to assist with a client project in Baltimore County, MD (Catonsville/Woodlawn area). The consultant must have proven experience with RHEL and OpenShift technologies. The position is 100% onsite.
The project is currently scheduled for a 6-7 month contract with the possibility of additional work based on consultant background and client requirements.
Pay is expected to be in the $100-115/hour range.
Responsibilities include:
* Working with customer to mentor, knowledge share, and strategize on how to leverage Red Hat technologies to facilitate
presentations / workshops.
* Mentoring on the deployment of RHEL to more junior staff and client POCs.
* Serving as liaison between the customer and the support organization
* Enhancing/supporting the Customer software build and development environment
* Assisting with the deployment of customer application into OpenShift Enterprise
* Assisting with the creation of Docker images
* Planning and assisting with automation and integration of Red Hat CloudForms with the OpenShift Enterprise environment
* Reviewing requirements and assisting with data center integrations.
* Assisting with further integration of Customer teams, processes, and applications into the OpenShift Enterprise environment