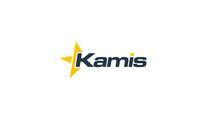 Systems Administrator w/ Secret Clearance
Description
The Systems Administrator will be responsible for the management, installation, configuration and troubleshooting of desktop, server, web and networked IT systems in a Federal Government/Defense environment.
The Administrator will serve as shift lead for configuration, maintenance, troubleshooting, repair and analysis of data processing equipment, Desktop and Server systems, Disaster Recovery Systems, switches, networks, video systems, etc.
The Administrator will assist in implementing software and firmware/hardware updates and lead complex troubleshooting efforts. As needed, the Administrator will serve as the Level 3+ escalation point from the Helpdesk.

The Admin will review problem reports, assist with root cause analysis, and implements configuration and process changes.
Must be capable of ensuring information systems are accredited and certified, and operated, used, maintained and disposed of in accordance with security policies and practice. Conduct periodic reviews to ensure compliance with accreditation and certifications, and report security incidents and incident status.

Generally, the Administrator will be expected to lead, train and mentor more junior team members.
Requirements
Associate's degree or equivalent in related field, or equivalent experience, and 6+ years of related experience.
Security+, CCNA and/or other industry certifications
Position requires multi-tasking of several projects at a time.
Position requires the ability to acquire and maintain a Security Clearance (Active Secret Clearance highly desired)
Experience building, configuring, and managing virtual machines using VMware
Experience managing domain and local group policy
Experience building, configuring, and managing Windows server and clients
Experience working in tactical and combat system environments desired
Minimal travel may be required for this position
Experience with RHEL and/or related back-end linux technology highly desired
Benefits
Direct/permanent position. Salary in the market range, based on experience, plus benefits.