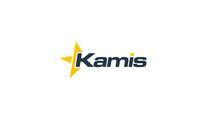 Bioinformatic Data Scientist (ETL Curator)
Description
Position title: Bioinformatic Data Scientist
Location: Gaithersburg, MD (onsite)
Description:
The Data Scientist will be responsible for the ETL (Extraction, Transformation, and Loading) process within a Research Bioinformatics team at a large biotechnology/pharmaceutical company. This role will focus on interpreting, curating, and harmonizing clinical data from various research areas. This entails researching clinical study documentation, making collaborative decisions with team members, and documenting both business logic and workflow.
Responsibilities:
Extraction, Transformation, and Loading (ETL) of our customer's clinical trial datasets into a relational database
Curate and normalize clinically-relevant data for consumption by data scientists and research scientists
Create and document logic for ETL process using clinical study protocols, datasets, and research tools
Work within a team-oriented Agile development process
Collaborate with our customer's data scientists, clinical scientists, bioinformaticians, and software engineers
You are a:
Quick learner - the ability to anticipate problems, recognize them when they arise, and proactively solve them as quickly, efficiently, and practically as possible.
Communicator - the ability to communicate clearly, effectively, and regularly, and to share knowledge gained with others. Have the ability to provide assistance to others and provide helpful feedback during clinical dataset reviews.
Analytical thinker - the ability to understand the overall team vision, as well as the minute task details
Craftsman - care about the quality of the datasets you curate and always strive for improvements
Collaborator - provide input an array of skills that helps the team function in unison as one entity
Bioinformatics, Biostatistics, Computer Science or related degree (MS/PhD preferred) with 2 or more years of experience with biomedical research and data.
PL/SQL (Oracle)
Regular Expression (POSIX)
Excel
KNIME
Programming and/or scripting skills in languages such as Perl, Python, R or Java a plus
Knowledge of semantic technologies such as RDF a plus